Complete List
Our Drink Offerings

Featured
Taps

Midland Brewing Company Copper Harbor
Perfectly balanced brew with a sweet, toasty malt character and rich copper color.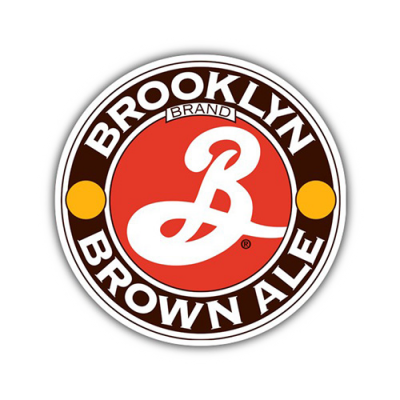 Brooklyn Brewery Brown Ale
Blend of six malts give this a complex flavor with a caramel, chocolate, and coffee background. 5.6% ABV
Brooklyn East IPA
American hops with East Kent Goldings hops bring the taste of stone fruits and firm bitterness from its British home. 6.9% ABV
Red, White, Sparkling
Wine Selection
Coppola Rosso & Bianco Rosso
A classic California red table wine, light and fruity, designed for everyday enjoyment.  Rosso is made from a blend of Zinfandel, Cabernet Sauvignon and Syrah from climatically diverse growing regions across California. The supple texture and rich, juicy flavors of plum, cherries, mocha, and strawberry jam make this wine a perfect accompaniment to almost any meal.
William Hill Cabernet Sauvignon
Fruit flavors, with hints of caramel & cocoa. The Sonoma and Lake County fruit give this wine its blackberry, and black cherry flavors, structure, and presence.
Alta Vista Malbec
Fresh, with good structure and soft tannins. The finish is full and concentrated, with spice notes. Big and balanced. Perfect for relaxed, casual food like pizza.
Davinci Chianti
Jammy flavors of ripe plums, cherries, and red fruit that lingers in a long peppery finish. This wine pairs well with all starters, pastas, and meat dishes.
Bell'agio Chianti
Full bouquet reminiscent of violets.The taste is dry and smooth with zesty notes of cherry and berry fruit. It is ideal with veal, Italian dishes, and cheeses.
Barone Merlot
Flavors of rich, ripe cherries and plums that are enriched by the smooth, deep, well-structured background. Beautifully balanced with a velvety finish.
Candoni Pinot Noir
This wine is light, fruit forward, and slightly earthy on the palate. Bouquet of red and black currants, followed by notes of vanilla. Its dry taste is rounded out by an elegantly balanced structure.
Guenoc Chardonnay
This chardonnay has refreshing flavors of juicy apricot and pear with peaches and cream on the finish. Smooth and balanced, it pairs well with seafood, soft cheeses or as an aperitif on a sunny day!
Coppola Rosso & Bianco Pinot Grigio
A refreshing Pinot Grigio modeled after the white wines on the Coppola dinner table.  Fruit is harvested in the late evening and brought into the winery in the early morning to ensure fermentation occurs under cool conditions.  A wine with full, ripe flavors and balanced acidity.  This wine is a house favorite!
Darkhorse Chardonnay
This chardonnay has rich flavors of baked apple and pear, layered with toasted oak, notes of caramel, and brown spice with a smooth, lingering finish.
Capasaldo Pinot Grigio
Delicate white fruit and apple aromas. Flavors are offset by notes of acacia blossoms and almonds.
Chateau Grand Traverse "Late Harvest" Riesling
Abounding with dazzling fruit and crisp citrus flavors balanced with a naturally sweet finish. An after-dinner wine pairing well with desserts.
Bella Sera Moscato
Its fruity aroma and sweet, refreshing taste pair perfectly with deserts and light fare.
Cupcake Prosecco
Crafted to delight the palate, Cupcake Prosecco is a refreshing bubbly with aromas of white peach, honeydew and grapefruit that lead to a toasted brioche finish. Cheers!
Maschio Prosecco
Light straw yellow with a lively froth. Bouquet of white peach and orange blossoms. Fruit forward, with peach and almond flavors.
Apple Cider Sangria
White sangria wine with apple cider
Kentucky Mulled Cider
Makers Mark bourbon, hot apple cider, dash of cinnamon, cinnamon stick and lemon (A staff favorite!)
Caramel Apple Mule
Apple Vodka, caramel syrup and apple cider
Pumpkin Spice & Everything Nice
Spiced Pumpkin Kahlua, Captain Morgan and vanilla ice cream
Apple Cider Mimosa
Prosecco and Apple Cider
The Fireplace
Hot Chocolate, Fireball and Tia Maria
Pumpkin Spice White Russian
Vodka, Spiced Pumpkin Kahlua and milk
Sangarita
Berry Sangria with a tequila twist
Green Apple Sangria
White Sangria wine with strong hints of Grannie Apple
Peach Sangria
White Sangria wine with hints of peach
Berry Sangria
Red Sangria wine with strawberry & orange
Limoncello Spritzer
Limencello, Prosecco & Raspberry
Old Fashioned
Muddled bitters, sugar, orange wheel, cherry with a splash of soda. Add bourbon. Voila!
Scarlett O'Hara
Southern Comfort, splash of lime, and cranberry juice
Tequila Sunrise
Tequila, orange, and a splash of grenadine
Sea Breeze
Vodka, cranberry, and grapefruit
Rusty Nail
Scotch and Drambuie
Bay Breeze
Vodka, pineapple, and cranberry
Salty Dog
Vodka and grapefruit with a salted rim
Harvey Wallbanger
Vodka, Galliano, and orange juice
Godmother
Vodka and amaretto
Godfather
Scotch and amaretto
Bocce Ball
Vodka, amaretto, OJ, and a splash of club soda
Chambord Coffee
Coffee, Chambord, and a touch of sugar topped with whipped cream
B-52 Coffee
Coffee, Grand Marnier, Kahlua, and cream topped with whipped cream
Cafe Grand Marnier
Coffee and Grand Marnier topped with whipped cream
Irish Coffee
Coffee and Irish whiskey with a touch of brown sugar topped with whipped cream
Russian Coffee
Coffee, vodka, Kahlua, amaretto, and a touch of sugar topped with whipped cream
Nutty Irishman
Coffee, Bailey's Irish Creme, and Frangelico topped with whipped cream
Spanish Coffee
Coffee, Tia Maria, and rum with a dollop of whipped cream
Mexican Coffee
Coffee, Kahlua, and tequila with a dollop of whipped cream
Frangelico and Coffee
Coffee and Frangelico topped with whipped cream
Baileys and Coffee
Coffee, Bailey's Irish Creme and a dollop of whipped cream
Petoskey Juicy New England Style IPA
Bursting with rich, mouthwatering citrus and tropical hop aromas, this New England style IPA is a melange of juicy flavors.  5.7% ABV  57 IBU
Cigar City Brewing Jai Alai
An intense bouquet of tangerine and candied orange peel entice the nose while flavors of clementines, Valencia orange and subtle caramel provide counterpoint to an assertive bitterness and rich malt character. Bold hop flavor and aroma from six different hop varietals is front and center in this flavorful American IPA.  7.5% ABV  70 IBU

Atwater Dirty Blonde
Brewed to be a bright straw color, lightly sweet, with wheat added to create a crispness at the back of the palate. Crushed Orange Peel & Coriander are subtly added to the final stage of the hot side, which lend to the clean head aroma.  ABV 4.5%  IBU 8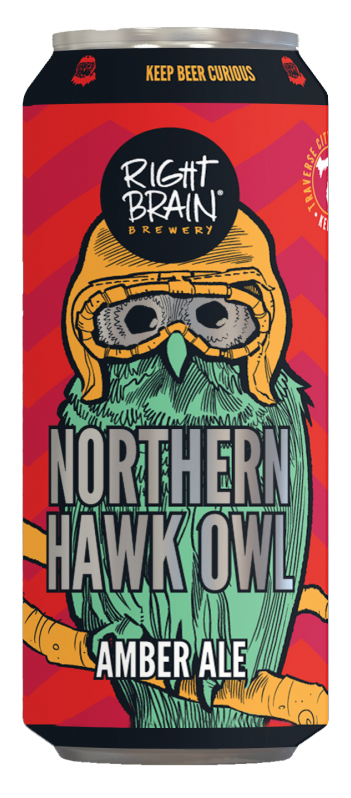 Right Brain Northern Hawk Owl
A medium bodied Amber Ale with a lovely red hue, malty nose, and packed full with notes of caramel and toffee with a clean, not sweet, finish.  ABV 5.8%

Right Brain Spinal Tapper
A well balanced IPA with 55 IBU's, made with two blends of North American malts. Brewed with Calypso Hops, and dry hopped with Amarillo. A large malt bill, including a blend of American and Canadian Two-Row, provides a strong backbone to balance out this big IPA. Get ready for an IPA sensory overload. ABV 7.5%
MBC Arbuckle Cold-Brew Coffee Stout
MBC took their award-winning Dublin Street Stout and infused it with delicious cold-brew coffee from our local friends at Heirloom Coffee Company. This beer has all of the full-flavored espresso character a coffee lover could want blended with the smooth and creamy mouthfeel of the original Dublin Street Stout.  ALC 5.8%  IBUs 40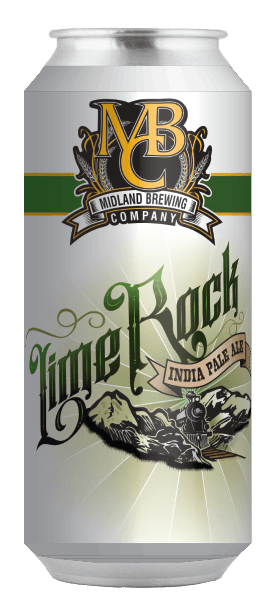 MBC Lime Rock
Citra and Chinook hops highlight this seasonal American IPA. Flavors and aromas of citrus are balanced by a clean malt backbone. ABV 6% • IBU 49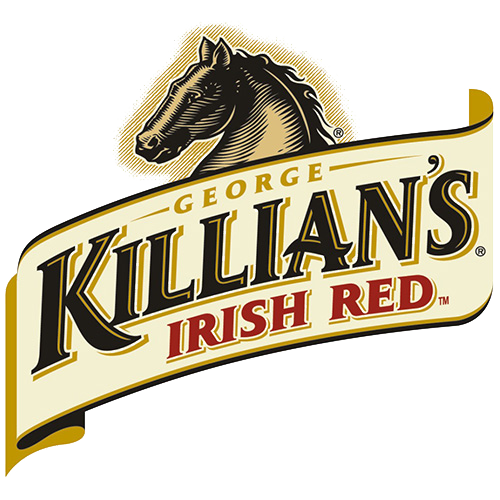 Bell's Two-Hearted Ale
India pale ale - American malts & enormous hop additions for a crisp finish & floral aroma. 7% ABV
Blue Moon Belgian White
Wheat ale with orange peel, coriander, & wheat for a subtle sweetness & smooth, creamy finish. 5.4% ABV
Angry Orchard
A crisp and refreshing cider. Its slightly sweet, ripe apple flavor makes it hard to resist. 5% ABV
Founders All Day IPA
Brewed with a complex array of malts, grains, & hops with a clean finish. 4.7% ABV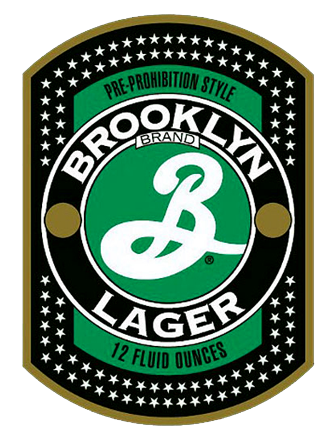 Brooklyn Brewery Lager
A British technique called "dry-hopping" results in a wonderfully flavorful & smooth beer. 5.2% ABV
Acqua Panna Spring Water- 33.8 oz
San Pellegrino Sparkling Water 16.9 oz
Our Place or Yours
View Our Other Amazing Selections